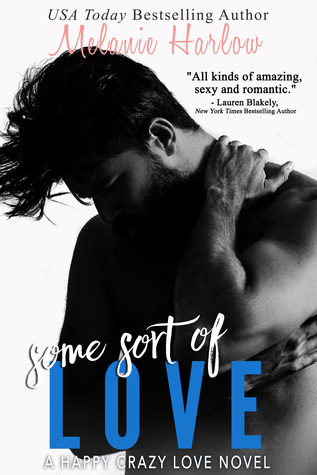 Expected publication: February 9th 2016
From the outside looking in, I had it all—a career I loved, a supportive family, the Nixon metabolism but not the Nixon ears, and a salary that supported my lavish taste in designer shoes, fine wine, and lacy lingerie … but I had no one to share it with.
Until the day I ran into him—my one night stand from college with the crooked smile, let's-get-out-of-here eyes, and dirty, dirty mouth.
Cute and cocky then, today Levi Brooks is six feet four inches of hot bearded fantasy. A sexy single dad with broad shoulders, strong hands, and a fantastically big … heart. (I mean, it's massive. And generous. And it pumps so hard … um. Sorry. Lost my place.)
Being a good father means everything to him, but he's keeping me at a distance because he thinks I deserve someone better — a man who can give me more time, more attention, more of himself. He doesn't believe he could ever be enough.

Also Available
Happy Crazy Love #1
SOME SORT OF HAPPY (Skylar & Sebastian)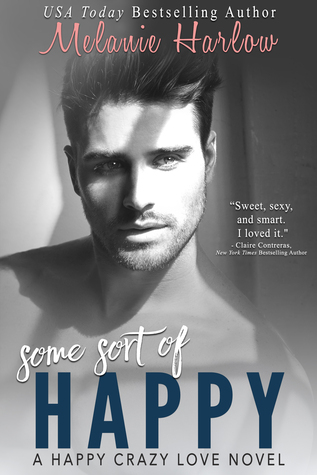 I almost didn't believe it was him.
In high school, Sebastian Pryce had been an aloof outsider who kept to himself. But now, ten years, later he's back and unusually attractive. With muscle in all the right places and hands that know exactly what they're doing, Sebastian is everything I didn't know I needed. And while he isn't exactly friendly, he has a magnetism that draws me in.
He pulls away, afraid he'll break me.
Until the night I demanded more—and he gave it. (Hard and deep. Twice.)
Were we just two lost, lonely people seeking solace?
Or could a disgraced reality TV star and a flawed, frustrating man actually find some sort of happy together?
** SOME SORT OF HAPPY is a full-length standalone romance. **

Happy Crazy Love #2
SOME SORT OF CRAZY (Natalie & Miles)
When a psychic tells Natalie Nixon her life is about to be upended by a mysterious stranger, she laughs it off. After all, she has everything she's ever wanted—a successful bakery, a the perfect boyfriend, and the keys to her dream house.
Who could possibly make her want to throw all that away?
Then Miles Haas comes back to town.
But he's no stranger—they've known each other since high school. Plus, he's only around for the summer, he's still a shameless playboy, and he makes a living writing articles for a men's magazine with titles like 'Should You Bang the Boss's Daughter? A Flowchart' and 'Butt Stuff for Beginners: A Field Guide.'
He's not the man of her dreams, and she's not about to abandon everything she's worked so hard for just for a little fun. Except he makes her laugh like no one else, smells like heaven, and looks sexy as hell in those panty-melting glasses.
**SOME SORT OF CRAZY is a full-length standalone romance.**

Melanie Harlow likes her martinis dry, her heels high, and her history with the naughty bits left in. When she's not writing or reading, she gets her kicks from TV series like VEEP, Game of Thrones, House of Cards, and Homeland. She occasionally runs three miles, but only so she can have more gin and steak.
Melanie is the author of the HAPPY CRAZY LOVE series, the FRENCHED series, and the sexy historical SPEAK EASY duet, set in the 1920s. She lifts her glass to romance readers and writers from her home near Detroit, MI, where she lives with her husband, two daughters, and pet rabbit.